Home Improvement Guide!!
Comprehensive Guide To sell Your Home For Top Dollar!!
The COVID-19 pandemic that ravaged the globe in 2020 had a surprising effect on the United States housing market. States across the nation saw near double-digit increases in home market values. With this rising value trend in mind, individuals considering selling their homes in 2022 and beyond can also maximize on home improvement to get the most bang for their buck; increasing home value, and leading to substantial financial gain.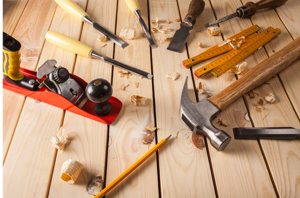 With bidding wars rampant, and newly-for-sale homes getting swiped up more quickly than ever, it's important to have an amenity rich home that can withstand the competition. Now more than ever, with more time spent at home, individuals and families are selecting homes that are cozier, trendier, and flush full of updated features. Thankfully, there are a number of simple, cost-effective enhancements that you can make today to enhance your home's appeal and turn it from drab to dream. Making these substantial home improvements will dramatically increase the value of a for sale home (whether or not the overall positive trend continues to rise) and result in a maximum win for your wallet!
Cosmetic/Repair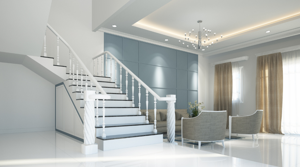 When your desire is to maximize the sale of your home, you should try to see your house through the eyes of a buyer. One of the first things a buyer will see are any cosmetic imperfections in the house. When they start seeing these imperfections they start to ask themselves, "What else could be wrong that I don't see?" So, with this in mind, fix as many imperfections as possible. The simplest issues are nail holes from hanging pictures on a wall or scuffed corners of drywall. If there are cracks in the tile in your entryway then you might try and replace individual tiles or the whole floor. Try to keep in mind that the entryway is the first thing they see inside your house. The same can be said for the front porch. Make sure the railing is secure and the door is in good functioning and cosmetic condition. It is quite common for potential sellers to put a fresh coat of paint on their front door to maximize the initial impression on a buyer.
Repaint/Wallpaper
If you have many holes that you have patched or maybe its been a while since your home has seen new paint, it is a good idea to give the inside a fresh coat of paint. Consider doing an accent wall but try and not get too carried away on extreme color choices. You may love a certain color but it may repel many buyers. Another option might be to add a textured wallpaper to an accent wall. Wallpaper has become a very trendy option but be careful that you don't overdo it. Sometimes too much wallpaper or wallpaper in a small room can seem very overwhelming for some people. You always need to keep in mind that the goal is for the most buyers to want your home as possible in order to entice multiple offers.
Flooring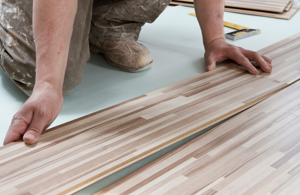 One of these enhancements is to update your home's out-of-date flooring. While one of the more expensive enhancements on this list of suggestions, it can be the most effective in transforming your home: a survey by the National Association of Realtors, NAR, concluded that 99% of for-sale homes with hardwood floors were easier to sell, with 95% selling for a higher price than they would normally be if sold with outdated flooring. A total flooring overhaul can absolutely rejuvenate a home. The current styling trend of dark wood floors (usually composed of mahogany, walnut, or tiger wood) is a sleek and stylish option that covers a range of styles including mid-century, farmhouse, modern, and glam, making it ideal for either a first-time buyer or a seasoned pro seeking their dream look. Updating flooring on a home has its advantages far past looks, as well, as it has the dual bonus of improved safety, and can provide an opportunity to fix home problems under-the-surface that might have previously remained unseen including rot, termites, or mold. Getting rid of old wood flooring or old plywood can give your home that new house shine: no matter the decade in which it was made, or how long it has had its varnish!
Office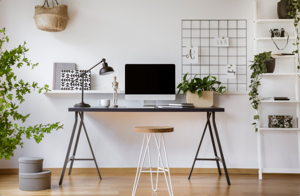 Another extremely effective addition, especially after the pandemic affected work routines nationwide, is the addition of a new, dedicated home office space. With so many of us forced to work at home during the pandemic, it made a dedicated space all the more tantalizing: as necessary, some might now argue, as a kitchen or dining room. Instead of considering styling your spare room or closet as a nursery or recreational space, consider "branding" it as a home office by investing in high-speed internet connectivity and tech ability, ample storage and desk space, and shelving. Short on space? Consider converting part of your living space or dining area into a smaller "room" area, by adding partial walls or plants. A "sectioned off" working area can be a huge bonus for home-buyers, and greatly increase the value of your home. No office space to spare in your home? 2020 and 2021 saw an increase in some homeowners using part of their backyard space for a newly added guest-house or external office space. If you're low on room in the home, this can be a great way to add this amenity to your home without sacrificing square footage.
Kitchen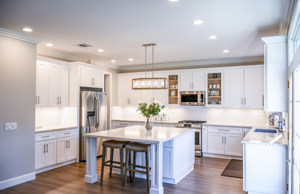 One more highly sought room in the house? A highly-functional, updated kitchen. For many, a beautiful kitchen is a must-have, and can be a make it or break it addition to a seller's home. One of the places homeowners spend most of their time, and now a COVID-19 pandemic staple, the kitchen is an important part of the home, and can surprise and delight new buyers who attempt to envision themselves within its four walls. If you have the money to invest, a total appliance update is an excellent option to consider, with new appliances like a range stove, convection oven, and updated, full-size smart fridge as easy-sell items in 2021. Large-scale updates to countertops, such as trendy white or black marble, polished granite, or newly popular quartz, will refresh and revitalize a tired kitchen space, immediately increasing the going rate for your sale. However, with the kitchen being such an important part of the home in recent months, smaller-scale updates can also be effective. Before you put your house on the market, consider some smaller scale kitchen update projects such as a fresh coat of paint, updated wallpaper, DIY drawer-handle refurbishments, or updates to more modern kitchen lighting or seating arrangements. Many DIY pros are showing up professionals on popular viral video-sharing sites such as TikTok, which can give homeowners and sellers alike some great and affordable ideas on home-renovations sure to spice up even the smallest of kitchen spaces. Consider adding a pop of color, adding new caulk to countertops that need a little TLC, or simply fixing any cracks or holes.
Bathroom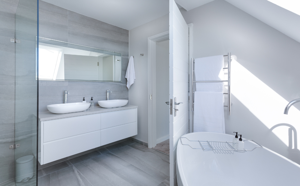 Another update suggestion to increase the value of one's home is providing some much needed attention to the bathroom spaces. For the most basic update, ensure that you give your local plumber a call before showing your home, ensuring that there are no leaky faucets, questionable drainage, or broken handles or pipes. A fully functional bathroom can mask outdated home features and older cabinetry, or even a lack of storage space. For the bathroom, if you're looking for some smaller advantageous upgrades, simple and affordable changes such as adding an updated shower head or extended size shower curtain can greatly increase the value of an older home without the need for expensive designer fixtures or costly cabinetry overhauls. Even for an extremely older home, the simple addition of new tiles or a fresh coat of paint on the walls can improve a bathroom space: think handles, cabinets, and countertops. If you're in the market for a bigger upgrade, modern sinks and toilets, shower heads, and things like a freestanding bathtub or vanity area can dramatically increase the sale price of your home. Consider glamorous additions like bulb vanity lighting, an added walk in closet, heated towel racks, or a double couples' sink for an added wow factor. If you're in the market for an even pricier home renovation to drastically increase your sale price, you might also look into converting a larger closet or home space into a second or half bath.
Outdoor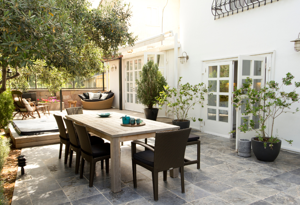 Could your outdoor space use a bit of TLC? Sprucing up the outdoor garden, front porch, back patio, and entertaining spaces can add incredible value to any home: ideal for individuals who want to spend meal times outside, for couples who want to entertain in the backyard, for families with kids and pets who need ample space to run, or for individuals looking to take their favorite Vinyasa yoga class under the clouds. A fix to your outdoor space can mean a fix to your offer price — a win win for all!
Fixing up outdoor wooden flooring for your porch or stairs will increase the overall look and safety of the home. Consider adding small adjustments to any larger porch area such as a swing or hammock, and ensure the space meets Colorado safety standards. Consider increasing the size of the back deck out a few feet to aid in entertainment space, or the addition of an oft-Instagrammed fire pit space. If your outdoor area is comprised primarily of dirt, consider converting part of it to grass or garden, or planting a few flowers or saplings. Should you have a pool, adding an external jacuzzi, pool shed area, or outdoor bar can be extremely advantageous, and can take home value up by more than 3%. Those with dreams of summer pool parties and BBQs would find a big plus with homes like these, with amenities to satisfy both bachelors and children alike. If stone or concrete additions aren't a possibility for your price point, consider the addition of a garden bench, or outdoor dining area: an affordable way to add style and charm to a small backyard space, and impress your future buyers.
That being said, if you have the budget to invest into your outdoor space, an investment in landscaping is an excellent home improvement idea that can absolutely transform front and backyard spaces. Lush grass, water features like small fountains or ponds, fruit trees, landscaped pathways, and well-placed vegetation can make your home stand out from the crowd. If you're not at the price-point to hire a professional landscaper, have no fear: many home improvement stores with ample garden sections, such as Lowe's and Home Depot, can suggest affordable solutions for your specific garden space that won't cost you an arm and a leg. Many lacking grass spaces, for example, can be revitalized and rejuvenated by a simple sprinkling of manure. Need a quick, sleek solution that doesn't deal with dirt? Consider the addition of new fencing for your front or back yard. Newlyweds with white picket fence dreams will dote over your addition: and appreciate a clearly defined ownership space! As an added bonus, it ups the safety stats of your home.
Storage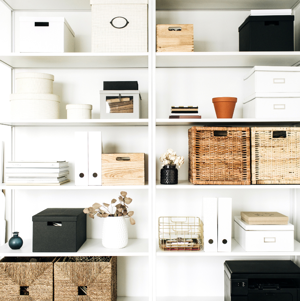 Next up on the list: an upgrade to your home storage areas and closets. The pandemic brought on a need for home organization; and revitalized the usual home dreams of big garages, walk-in-closets, and ample space to place coats and holiday decorations. Make sure your home boasts enough storage space; whether that be with hallway closet space, an ample garage area, or a basement or attic space — your home will be greatly improved for buyers with a lot of extra stuff in their moving vans. If built-in home storage is an issue, adding on a new room to your floor plan can be an excellent investment. If brick and mortar investments aren't available at this time, consider increasing shelving within your home, or consider external storage spaces like an aforementioned shed or exterior garage space. The addition of a second outdoor room can also be a big plus for younger buyers, or those with kids, who are looking to potentially entertain, host parties (or sleepovers!), or offer an interesting artist or recording retreat for artists like painters and musicians.
Home Gym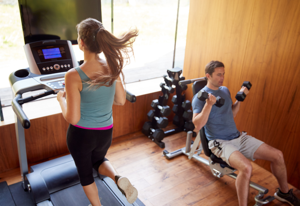 On the topic of additional spaces and converted rooms, one oft-cited amenity bonus in high-selling homes is the affordable addition of an in-home gym space. COVID-19 saw the massive closure of gyms across the country, citing important pandemic safety concerns. A spare room or garage space can easily be converted into a gym-space with the addition of concrete or springboard flooring, or the addition of mirrors along a wall, or weight racks along another. Make sure your space is large enough for a yogi or weightlifter to do her thing; and watch the buyer offers roll in!
Entertainment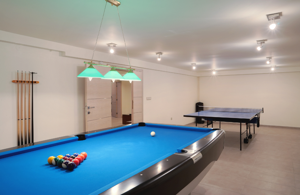 Have an unused basement or smaller bedroom space? Consider the addition of a gaming or entertainment area, outfitted with a pool table, large television space, and surround sound stereo system. With streaming services on the rise, and home-entertaining set to be an all time high in 2022 and beyond, it is more vital than ever to have a home that accommodates family or visitor fun: with a place to play video games, hang out on beanbag chairs, or watch the latest HBO Max release. Consider outfitting part of your living space with updated tech such as internal home speakers, home entertainment shelving, or even state-of-the-art theatre seating. No room to spare? As stated before, you can always get creative. Consider dedicating a basement, attic, or new outdoor space to an entertainment area: it will attract buyers of all ages, and increase your home's status as an entertainment central sure to please thrill-seeking clients.
Exterior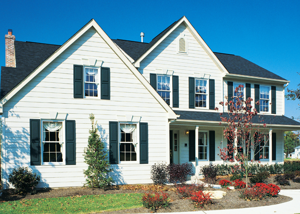 Home exterior updates are oft-overlooked; even though they can be the easiest. We tend to overlook tiny errors at the front of our homes in our eagerness to shake off the day and get home, that we don't tend to notice peeling paint or rusty shingles. If your home is older, or in need of a modern improvement, something as simple as a fresh coat of paint on the walls or even just the front door can add life to a lifeless home. Next on the to-do list: be sure your for-sale home is outfitted with environmentally friendly tech. Solar panels on the roofs or as part of gardens or pool areas can be a great selling point for homes of any size. Outfit your home with LED lighting, environmentally-friendly no water outdoor landscaping, or the addition of hearty plants such as cacti or olive trees. A nod to the environment in your home is a nod to the future: with many environmentally-conscious Gen Z or Millennial buyers making this a focus of their home search. In 2020, many buyers went as far as to add on composting areas in their backyard or garden space, offering it as an amenity on their sales pitches to prospective buyers. Whatever your addition, consider the environment: you'll be surprised at what a win it can be for those looking for a conscious, modern home.
Security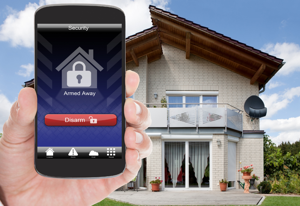 With security on the brain: before you list your lot, consider an upgrade to your home security and alarm systems. Now more than ever, many buyers are interested in ensuring they are safe and protected where they rest their heads. Consult a professional to aid in the improvement of your home fire and carbon monoxide systems, and consider home safety alarm systems that offer smart technology, 24/7 surveillance, and excellent customer service. Safety features such as these are a big plus to prospective buyers, especially if they have or plan to have children. If you're not able to invest in a full safety detail, consider the affordable addition of a Google Home or Ring camera for your front porch or back patio.
Check Out Other Homes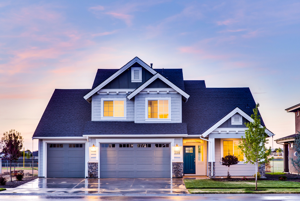 Whatever your desired level of renovation, you can streamline your process by checking out the best selling homes in your area, and modifying your home to match their caliber. Do all the best selling homes near you feature a outdoor dining area? Indoor fireplace? Large pantry? Whatever the amenity, take a search on Zillow in your zip code, and see what is garnering high sales and social shares. You'll be sure to find and complete the right tasks for the homes in your area, and guarantee a big sale for your investment.